On October 14th, 1968, membersof the Black Student Union organized to give voice to campus injustice. They demanded that UCSB take action to support the Black students on campus and implement a Black Studies Department educating students and faculty alike about the complexities of the Black experience. Sixteen members pioneered the movement, barricading themselves in the North Hall computer center around 6:30 a.m.
North Hall Takeover!
They were tired of being ignored and took to North Hall to force the Chancellor to accept this list of demands: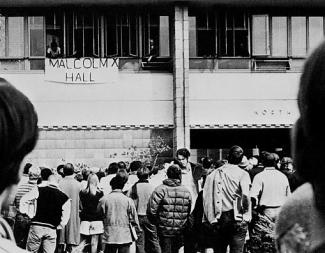 The establishment of a commission designed to investigate problems resulting from personal or individual racism;
The development of a college of Black Studies;
Reaffirmation of President Hitch's directive calling for increased hiring of minority persons;
The hiring of a black female counselor for the Educational Opportunity Program (EOP);
The appointment of black coaches 'whenever this becomes possible';
Non-condonement of any harassment by any students, whatever color;
The development of a community relations staff 'to be actively prosecuted';
Asking for the firing of Athletic Director Jack Curtice and Arthur Gallon, head of the Physical Activities department".
North Hall Takeover Alumni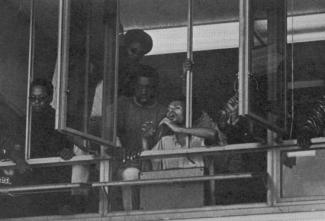 These 12 are the only ones who seized the building on October 14, 1968. Some will claim they went in but after several interviews, this is the list of Black Students who led the takeover.
Booker Banks (deceased)
Thomas Crenshaw
Arnold Ellis (deceased)
Michael "X" Harris Tacoma Washington
James Johnson (Rashidi)
Ryan Vallejo Kennedy
Stan Lee h.Dalton Nezey
Don Pearson
Maurice Rainey (Murad Rahman)
Ernest Sherman
Randy Stewart
1968 North Hall Display video