The creation of the Office of Black Student Development (OBSD) is an affirming response to the Black Student Union Demands going back to 1968, and most recently through the 2013 and 2019 BSU Demands.
The BSU Demands Team of 2019 tirelessly fought for the Office of Black Student Development to be created. In their words, it was designed "to support the Black experience at UCSB." The campus community has long awaited an office that creates a place of belonging for the Black community at UC Santa Barbara, and it is here!
When complete, the OBSD will consist of 8 staff working to support UCSB's Black undergraduate and graduate student population. The OBSD will provide resources, advocate for the community and help create a positive learning environment for Black students. In addition, it will bolster the academic success of Black students by building the sense of belonging envisioned by the BSU Demands Team.
This office, and all its possibilities would not be here without the hard work of the Black students from 1968, 2013 and the Black Student Union Demands Team of 2019 (Samantha Sanchez - 2019, Essence Wynter - 2021, Cassidy Schells - 2021, Taylor Jackson - 2020 and Mariyah Lewis - 2020). We honor them for their efforts which will leave a lasting impact and legacy on this university for years to come.
OBSD is a space dedicated to advance the holistic support of UC Santa Barbara's Black student community - a space where culturally relevant programs and services are created through intentional partnerships that will work together to increase the recruitment, retention, academic achievement, and self-advocacy of our Black student population. OBSD is here to address the needs of the Black student community and provide support throughout their time at UCSB.
With the strong activism and dedication of the 2019 BSU Demands Team and support from staff and faculty, OBSD is a hub for ALL Black students at UCSB!
COVID-19 Message
Greetings everyone,
In this age of physical distancing, the Office of Black Student Development is committed to maintaining high levels of support and resources for our students. We are here to support YOU, our beloved student community during these trying and uncertain times. The OBSD staff are hosting virtual office hours for any student who is interested in connecting with us. If you need simply need someone to talk to, have program ideas for OBSD, or any questions related to OBSD, check out our availabilities below. To ensure you have a spot, please email the OBSD staff member with your desired time and to be sent the zoom link. We look forward to connecting with you!
To stay up-to-date on the latest UC Santa Barbara news regarding the COVID-19 virus, please visit https://www.ucsb.edu/COVID-19-information. For updates on how Division of Student Affairs remote student engagement, please visit http://www.sa.ucsb.edu/departments/remote-status.
Please take care of yourself and each other!
In Unity, Solidarity, and Wellness
Office of Black Student Development Staff
Image
1968 North Hall Takeover
On October 14th, 1968, members of the Black Student Union organized to give voice to campus injustice.
Image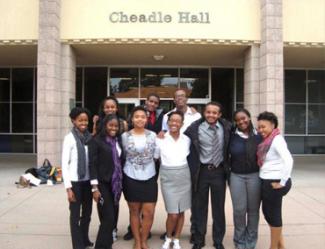 2013 BSU Demands
In response to demands from the Black Student Union, the UCSB administration secured funding for various programs and initiatives aimed to improve the educational access and resources for Black students.
Image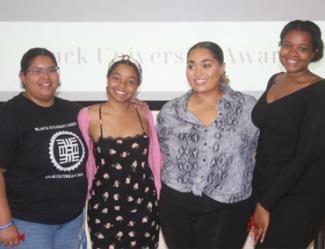 2018 BSU Demands
Building from the BSU 2013 demands and the 1968 BSU alums, members of the BSU demands recognized greater need for UCSB to promote spaces and services for the holistic success of the Black student population.
Read more about the 2018 BSU Demands