The creation of the Office of Black Student Development (OBSD) is an affirming response to the Black Student Union Demands of 1968, 2013, and 2019. The BSU Demands Team of 2019 tirelessly fought for the University to invest in the Black Student Community, resulting in the creation of The Office of Black Student Development. In their words, the OBSD was designed "to support the Black experience at UCSB."
This department and all its possibilities would not be here without the hard work of the Black students from the 1968 North Hall Takeover, and the 2013 and 2019 Black Student Union Demands Teams. The 2019 Demands Team was instrumental in the creation of the office, (Samantha Sanchez - 2019, Essence Wynter - 2021, Cassidy Schells - 2021, Taylor Jackson - 2020, and Mariyah Lewis - 2020). We honor them for their efforts which will leave a lasting impact and legacy on this university for years to come.
The OBSD will consist of 8 staff working to support UCSB's Black undergraduate and graduate student population, through its four core principles; Advocacy, Academic Achievement, Recruitment and Retention, and Holistic Support. OBSD is here to address the needs of the Black student community and provide support throughout their time at UCSB and as they move on to their next adventures.
With the strong activism and dedication of the 2019 BSU Demands Team and the strong community partnerships they have embedded in its infrastructure, OBSD is a hub for ALL Black students at UCSB!
Image
1968 North Hall Takeover
On October 14th, 1968, members of the Black Student Union organized to give voice to campus injustice.
Image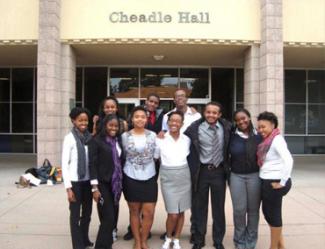 2013 BSU Demands
In response to demands from the Black Student Union, the UCSB administration secured funding for various programs and initiatives aimed to improve the educational access and resources for Black students.
Image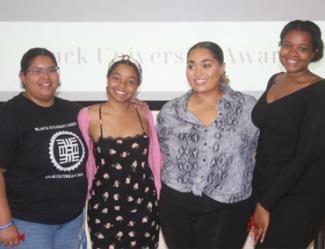 2018 BSU Demands
Building from the BSU 2013 demands and the 1968 BSU alums, members of the BSU demands recognized greater need for UCSB to promote spaces and services for the holistic success of the Black student population.
Read more about the 2018 BSU Demands